The Zuri Collection
Regular price
$0.00 USD
Sale price
$88.00 USD
Unit price
per
Sale
Sold out
Our elephant knot stud earrings are hand-made from sterling silver in Bulawayo, Zimbabwe. The knot design comes from the original African elephant hair bangle, which has been made here for millennia out of actual elephant hair.
The knots are made with 0.7 mm sterling silver wire into a 7-strand knot. The knots are 10 mm wide by 10.5 mm wide and are 7 mm deep. The stud is a standard 10 mm long and has a handmade butterfly to secure the stud.
The bangle from which these knots were taken has an ancient meaning to many people in Africa. In ancient times, if the bangle was worn on the right hand, it indicated the hunter had taken down the elephant himself.  If worn on the left hand, it meant it had been given as a gift.  The giving of an elephant-hair bangle was considered to bring luck to the wearer.
The bangle is made bigger or smaller by adjusting the hairs through the knots of the bangle. The belief is that this movement represents the relationship between man and nature.  We hope that our sweet little knots still remind people of the importance of our relationship with nature and our duty to care for it.
We lovingly wrap each pair of earrings in hessian and package them in our round sisal baskets. Due to the handmade nature of the baskets and the organic material used, color and pattern may vary. Our baskets are made by women from Lupane and Matopas who belong to groups that promote fair trade and self-sufficiency.
Share
Care Information

We provide a small polishing cloth with which you can keep your piece clean.
View full details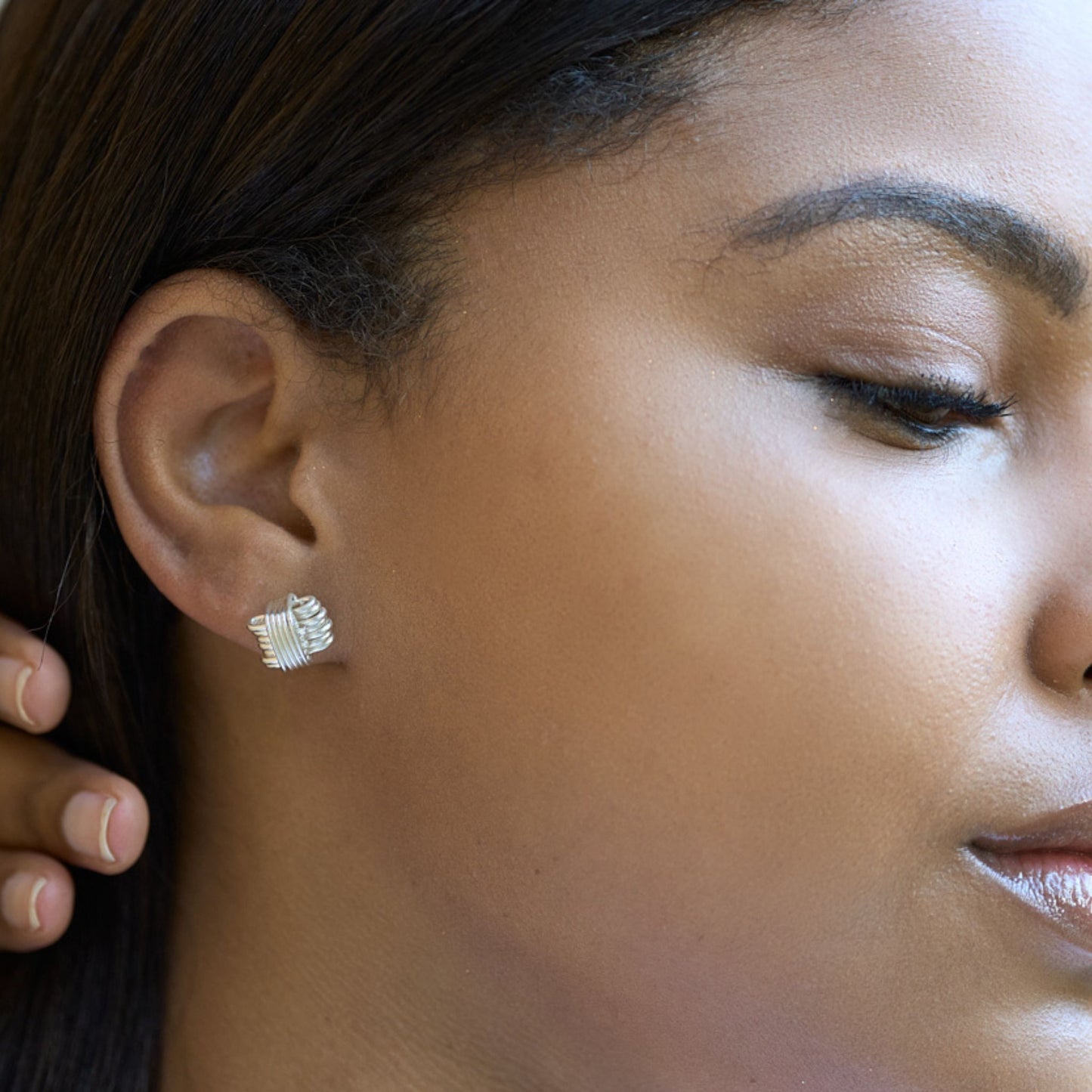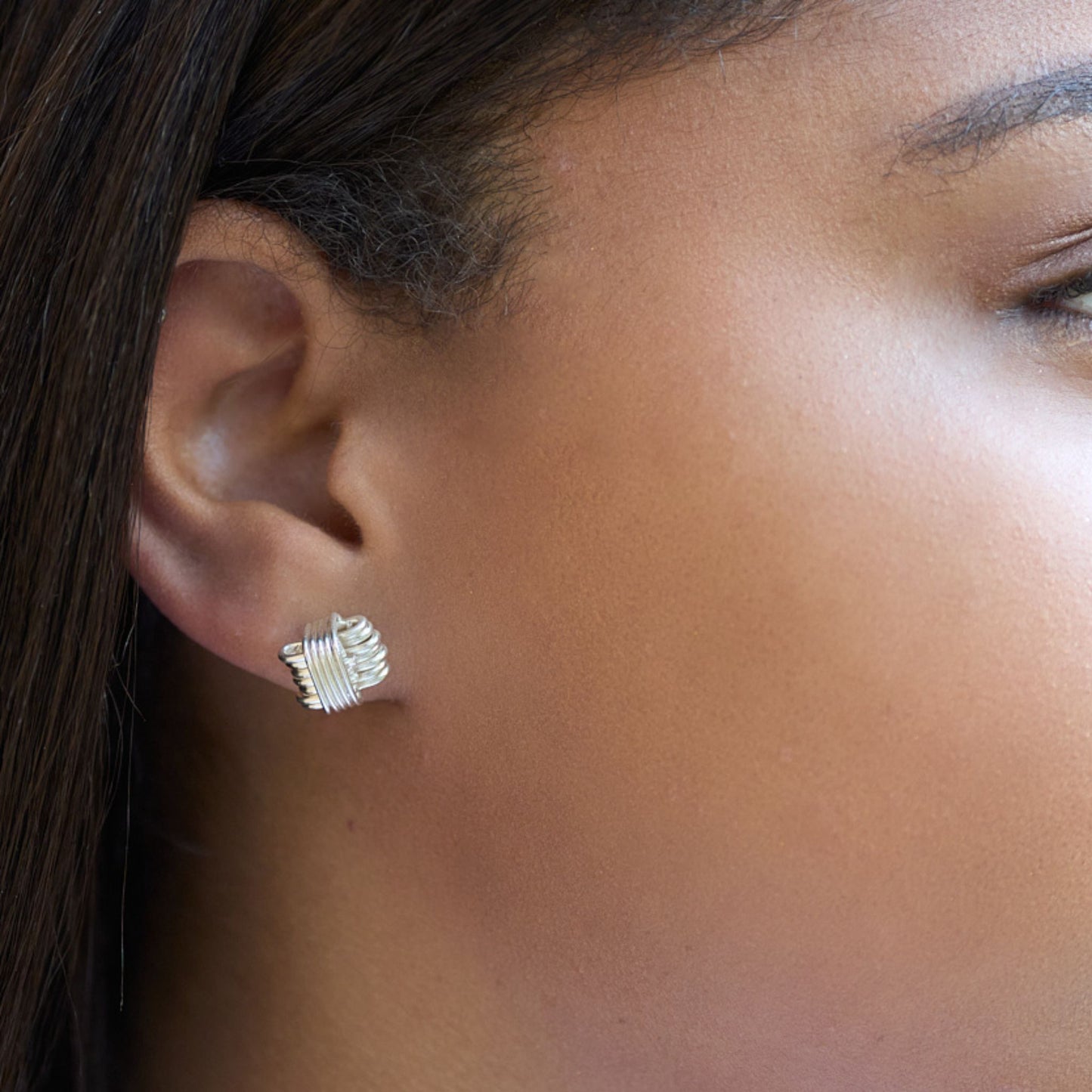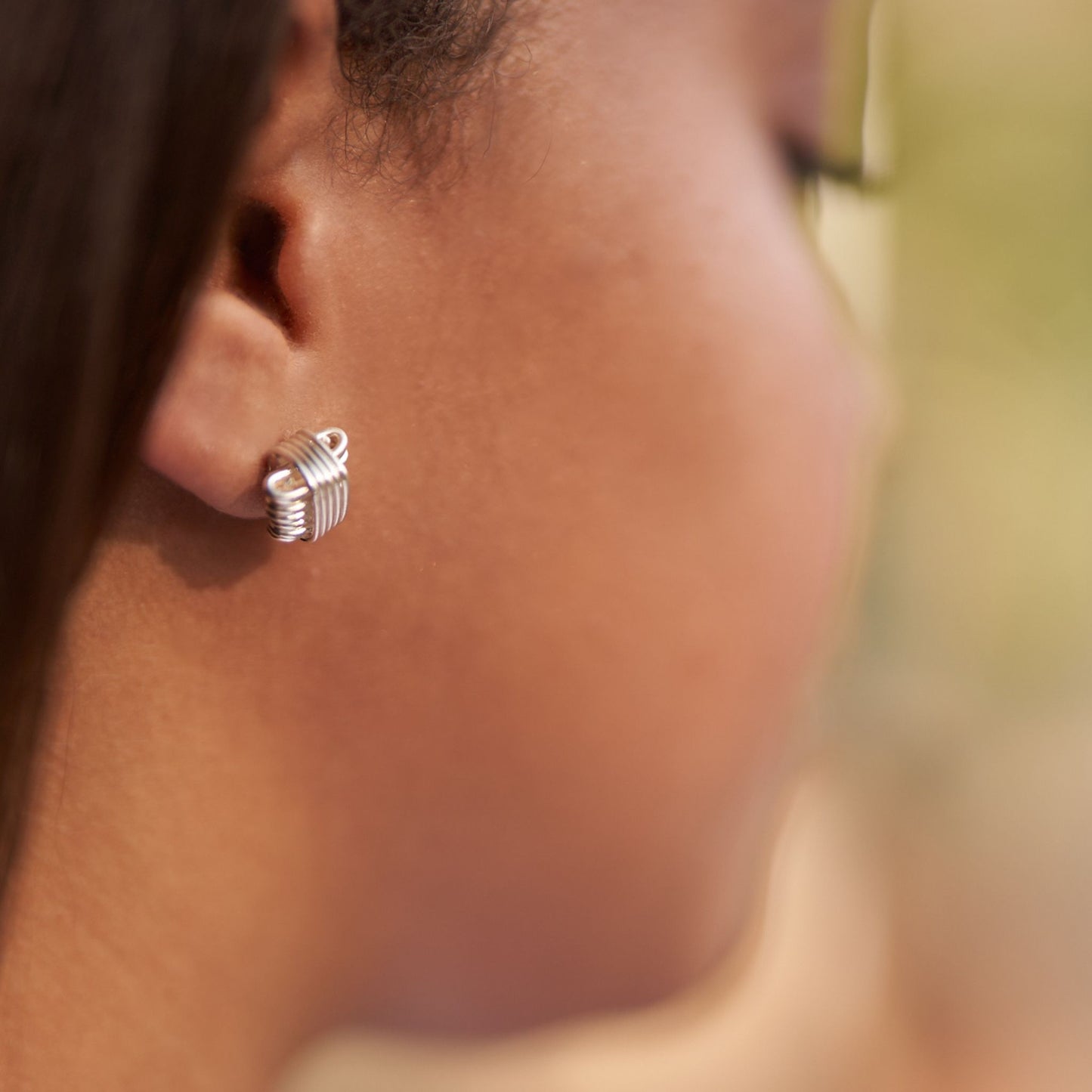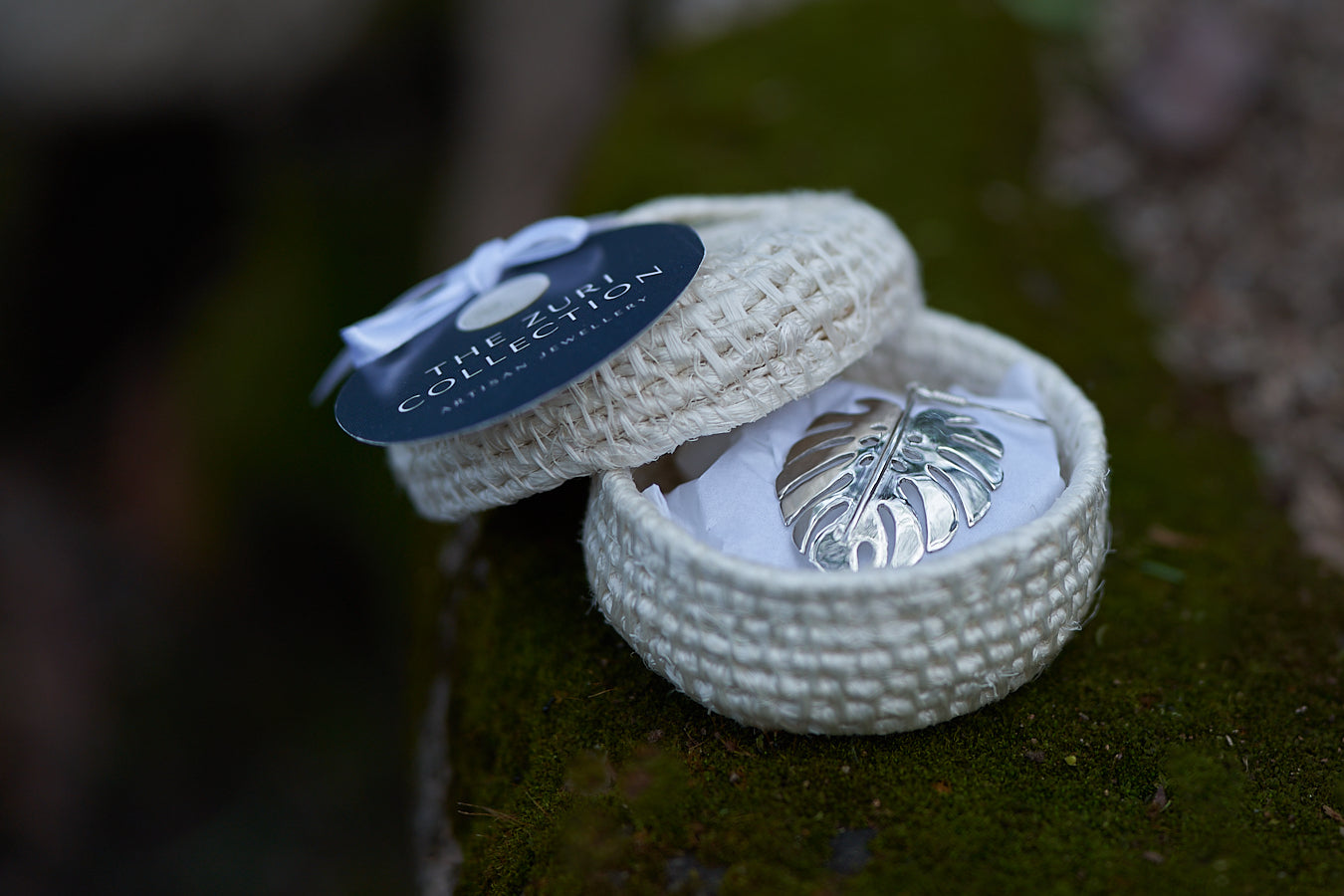 Our Basket Weave Boxes are one of the packaging options we offer
These baskets are handmade from sisal and can be reused, recycled or composted when needed.
View